[ad_1]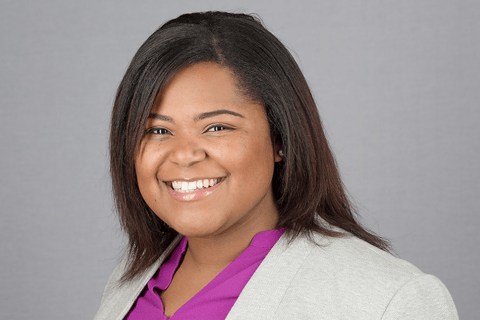 Holmes Murphy has announced the appointment of Espnola (Nola) Cartmill (pictured above) as chief diversity officer.
In her new role, Cartmill will lead diversity, equity and inclusion (DE&I) strategies to ensure diverse hiring and promotion throughout the company. She will also facilitate diversity training programs for all Holmes Murphy employees. Cartmill will work closely with the company's existing DE&I committees, in addition to its talent and culture, legal, and ethOs (organizational engagement) teams in the DE&I space.
Cartmill's professional background includes a law career with a particular focus on DE&I, where she helped employers tackle both day-to-day employment issues and litigation. She has counseled employers on various compliance issues, including legal policies and legislation. She attended the University of Iowa and Harvard Law School.
Read next: Holmes Murphy taps new senior client advocate
"I am very proud of our accomplishments in the areas of diversity, equity and inclusion, all of which supports Holmes Murphy's caring culture for which we are known," said Dan Keough, chairman and CEO of Holmes Murphy. "Nola's hiring is just one more way we're not only enhancing the work we do to create an environment where everyone feels valued, but also helping us sustain an environment where we can all reach our unique potential.
[ad_2]

Source link